CBD-infused beverages are one of the many ways to enjoy a dose of CBD. But with so many options popping up on the market today, it can be challenging to find the right one for you. So if you are looking for a healthy drink to help you recover after a hard workout, check out Kill Cliff CBD. This drink is packed with all the benefits of CBD, and it tastes great too. Read our review to find out more about this excellent product.
Summary: Is This Company Reputable?
Kill Cliff is a reputable company that has been around for many years. They make high-quality products and are known for their customer service. They have been getting lots of positive reviews and feedback showing how customers have trusted the company.
Rating: 9 / 10
1. Featured Product: Kill Cliff CBD Drink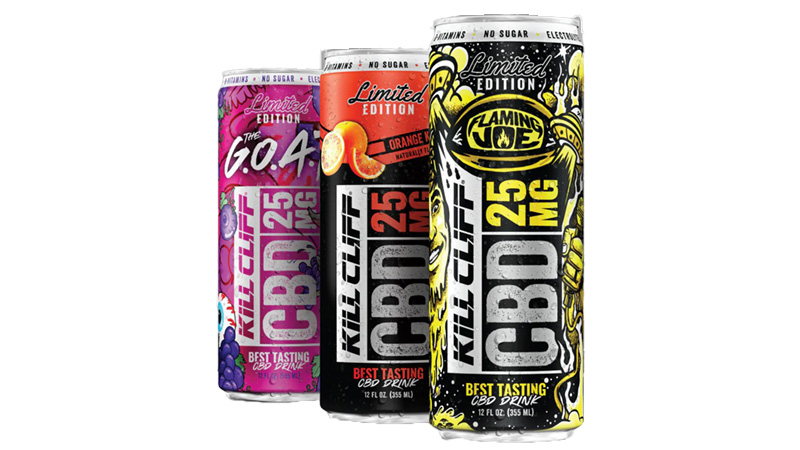 This is the perfect drink for post-workout recovery. It contains 25mg of CBD and electrolytes to help you recharge your body after a hard workout. The taste is fantastic, and there are no artificial flavors or colors in this product. It is sugar-free and has 15 calories only. This is the first CBD product from Kill Cliff and has already been getting lots of positive reviews and feedback.
It is available in 12 fl oz cans and can be consumed by both men and women. You can buy it from the company's website or various online retailers. It has five flavors, including their latest addition, The G.O.A.T or The Grapest Of All Time.
2. Kill Cliff Octane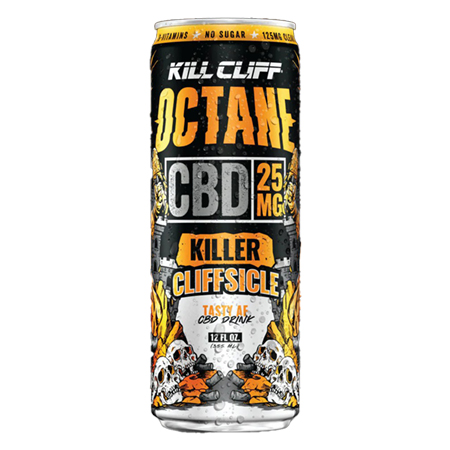 This drink has a combination of CBD and caffeine. It is perfect for those who are looking for an energy boost. The caffeine in this drink helps to improve focus and mental clarity, while CBD helps reduce pain and inflammation. It comes in a 12 fl oz can and has 25mg of CBD and 125mg of caffeine per can.
Unlike the CBD drink, this product only comes in one flavor: the creamsicle. But you can be sure that it tastes excellent as well.
Kill Cliff's Non-CBD Drinks
1. Kill Cliff Ignite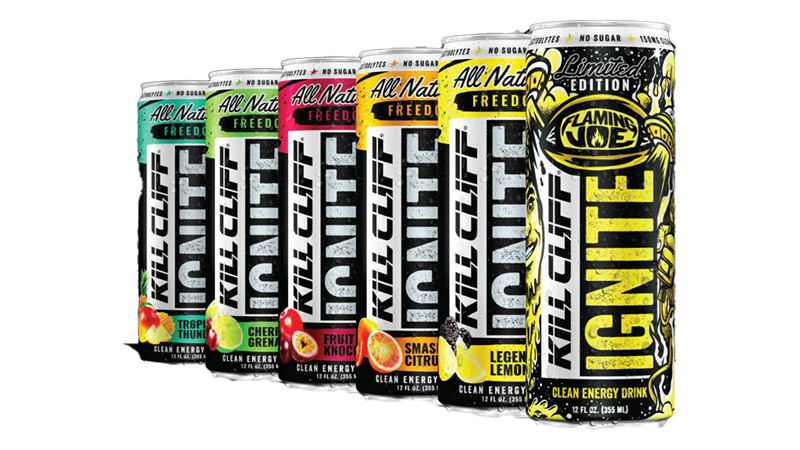 This drink is perfect for those who are looking for a pre-workout boost. It has 25mg of clean caffeine and electrolyte per can. This combination helps to improve muscle endurance and strength while decreasing fatigue.
It comes in 12 fl oz cans and has seven flavors. Among the best-sellers are smashing citrus and legendary lemon berry. Other flavors are great tasting as well. This is available in packs of 4, 12, and 24.
2. Kill Cliff Energize – Recovery Drink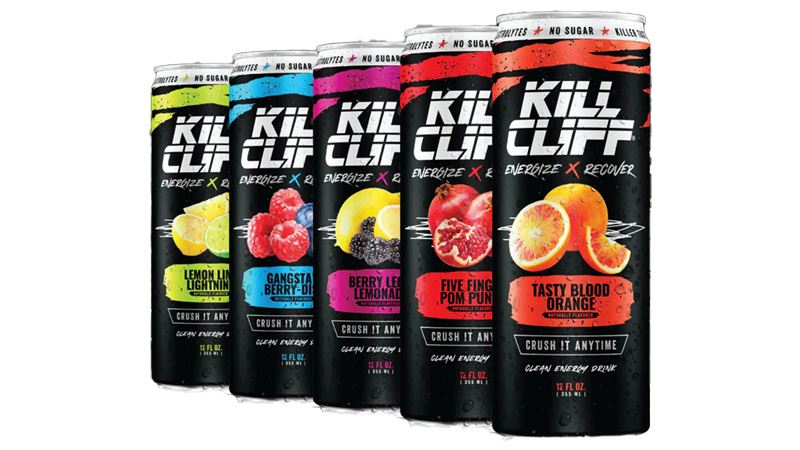 This is an excellent drink for those looking to recover after a hard workout. It contains 25mg of clean caffeine and electrolyte per can, which helps to improve muscle recovery, reduce inflammation, and boost energy levels. This is the perfect drink for those who do not like artificial ingredients since it only contains natural ingredients, including flavoring. It comes in various flavors to suit your taste. In addition, it is sugar-free and has no calories.
Pros of Kill Cliff: What They Do Well
There are different pros that this company can offer. Among these are:
Products are made of all-natural ingredients
Reputable company
High-quality products
Received many positive reviews
Company is transparent
Free shipping for orders above $75
Different flavors to choose from
Cons of Kill Cliff: Where They Could Improve
The only thing that customers complain about is their pricing. It is a bit high when compared to other similar brands. However, the quality of their products is much better than most other brands.
Will Kill Cliff Delivery Near Me?
The company currently delivers to the US only. However, you can buy their products from their website or any retailers where they sell them. Shipping is via UPS ground service.
Third-Party Testing
Kill Cliff has been open about its third-party testing process. They have made the lab results for each product public on their website. This is a good thing since customers can check the ingredients and verify if they are of high quality or not. In addition, the tests will check for cannabinoid content in each product and ensure that it does not contain any toxins or harmful chemicals.
Available Discounts and Coupons
There are various discounts and coupons that this company offers to its customers. They have a free shipping promo for orders $75 or more is one of the offers. You can also get 15% off when you subscribe to their newsletter. Of course, you can always check their website for updates.
Kill Cliff Pricing & Where to Buy
Kill Cliff CBD products are pretty expensive when compared to others. However, if you consider how high quality the ingredients are and how great they taste, it is worth every penny. You can buy their products from their website or any retailers where they sell them. There are also physical stores that carry the brand. You can check for the stores near you through their store locator on the website.
CBD Questions: Answered
1. Will CBD products make me high?
Since CBD is extracted from the hemp plant, it does not contain any THC, the compound responsible for making you high. The products only include a small amount of THC below 0.03%. This means that using their products will not get you high or fail a drug test.
2. What's the difference between CBD & THC?
The main difference between CBD and THC is that THC gets you high while CBD does not. CBD is also known for its therapeutic properties, while THC is known to cause anxiety and paranoia in some people.
3. What's the best dose of CBD?
There is no definitive answer to this question as every person has a different tolerance level. However, you can always start from low until you get the desired effect. Monitor the impact it has on you after taking your first dose. You can then decide whether to increase or decrease your dose. Once you have reached your desired effects, you can stop changing your dose. But always remember that altering your dose should be done gradually.
4. Does CBD work for pain?
Yes. CBD is effective in reducing pain. This is because it interacts with the endocannabinoid system, which regulates various processes such as inflammation and pain perception.
5. Is CBD legal?
Yes, CBD products are legal in all 50 states of the US. The only exception is when you are using them on federal land. The federal government still classifies CBD as a Schedule I drug.
6. Can I overdose on CBD?
No, you cannot overdose on CBD. However, you should always consult your doctor before using any form of CBD, especially if you are taking other medications. Doing so will help to avoid any interactions between the two substances.
7. What are the side effects of CBD?
The most common side effect of using CBD is tiredness. This is because it relaxes your body and makes you feel sleepy. Other side effects include diarrhea, changes in appetite, and dry mouth.
8. How do I take CBD?
There are various ways you can take CBD. You can either consume it by:
Smoking it
Using an e-cigarette or vape pen
Put some drops under your tongue with a tincture. This method is known as sublingual and is the most effective use of CBD.
Ingesting capsules, gummies, oils, and other edibles made from CBD extracts
Applying topical products such as lotions, balms, and creams on your skin
Use CBD patches that stick to the surface of your skin and release hemp compounds into your bloodstream for a few hours
The method you choose depends on what works best for you. It is always advisable to try out different methods before settling down on one. Also, remember to start with a low dose and increase gradually.
9. What are the different CBD products?
There are many different CBD products available in the market these days. These are:
CBD oil — This is the most common form of CBD. It can be consumed by using a dropper to drop some drops under your tongue.
CBD tinctures — These are similar to oils, but they come in bottles with pipettes that measure how much you should use at a time. They usually contain different flavors such as mint or orange that enhance the taste.
CBD capsules — These contain CBD in pill form and can be swallowed easily. They come with explicit dosage instructions on how many pills to take at a time and when.
CBD edibles — These are foods, drinks, gummies, etc., made from hemp extracts that contain CBD.
CBD vape oil — This is an oil made for vaping that contains CBD and other cannabinoids. It comes in different flavors, and you can use it with your favorite e-cigarette or vape pen.
CBD topical products — These are lotions, balms, and creams that you apply to your skin. They usually contain other ingredients such as aloe vera, coconut oil, and shea butter that enhance their effectiveness.
The best product to use depends on your personal preference and what you are using CBD for.
Final Review: Should I Order from Kill Cliff?
If you are looking for high-quality CBD products that taste great, then Kill Cliff is a good option. All ingredients are natural, and they have transparency with their third-party testing process. They also offer discounts and coupons, making it easier to afford their products. However, the pricing may be a bit high for some people. Overall, if you are looking for the perfect CBD product to help boost your energy and recovery, then the Kill Cliff CBD drink is a great choice.