If you're looking for a high-quality CBD oil, then you should check out CBD Lion. This family-owned business offers a wide variety of CBD products made with the finest organic ingredients and backed by a quality guarantee. From tinctures to pet products, it has everything you need.
In this brand review, we'll take a closer look at some of its products and see what makes this brand stand out from the competition.
Summary: Is This Company Reputable?
Rating: 8 out of 10
There's no doubt that CBD Lion is a reputable company. It has been in the industry since 2017, and it never fails to create high-quality products. All of its products are made with 100% organic, all-natural ingredients. Its products' certificates of analysis or lab test results can easily back it up.
What puts this company ahead of its competition is its extensive range of CBD products. Whether you're looking for tinctures, topicals, or even pet products, you can find them in its online shop.
1. Featured Product: CBD Roll-On Review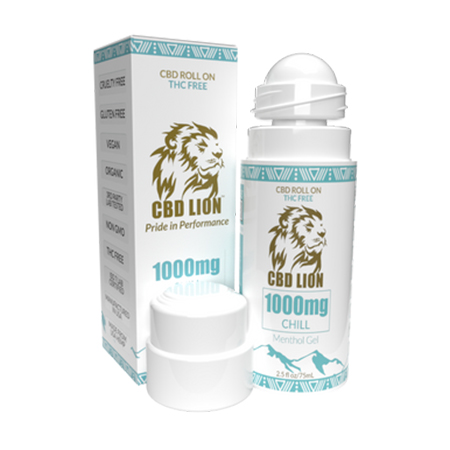 Type of CBD: Full-spectrum CBD
Potency Range: 300mg CBD (for regular strength) and 1500mg CBD (for extra strength)
Flavor Options: Unflavored and Mint (for regular strength only)
The CBD Roll-On is one of CBD Lion's bestselling topical products and is designed to ease pain and inflammation. It's packaged in a roll-on applicator, making it easy for you to apply to your skin. It's also convenient to carry when traveling.
Each roll-on contains 1000mg of CBD isolate and menthol, which provides its cooling effect. Together, these compounds help relieve pain and swelling. This product is, of course, organic and vegan-friendly.
CBD topicals like this roll-on applicator are best used for localized areas requiring extra attention. You can just apply the product to the affected area and then reapply every four to six hours if the problem persists.
2. Hemp Flower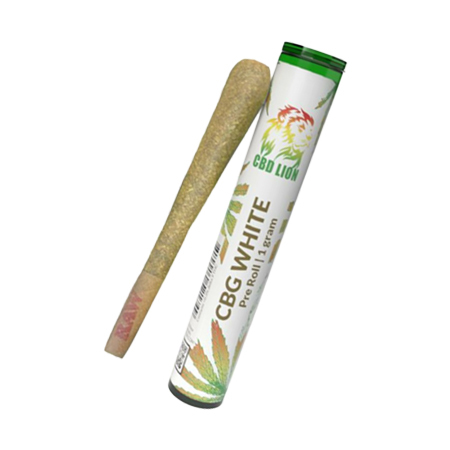 CBD Lion is best known for its vape products. However, the Pact Act Amendment forced the company to discontinue this line.
Don't worry though; CBD Lion still offers hemp flower pre-rolls for those who prefer smokable hemp. Each pack contains two pre-rolls, with each pre-roll containing 1g of full-spectrum CBD flower.
It's available in two variants — CBG White and Sour Space Candy. Taste-wise, CBD White has sweet vanilla and floral notes with hints of citrus fruits, pine, and diesel. Sour Space Candy pre-roll, on the other hand, has an earthy, dank, pungent aroma with some floral and herbal notes. Both pre-rolls contain CBD, CBG, CBDA, CBC, and less than 0.3% THC. CBG White, however, predominantly contains CBG than CBD.
Hemp flower pre-rolls are a great way to enjoy a full CBD experience. However, this product is not available in all states. Some states like Iowa and Idaho banned smokable hemp flower, while states like California and Colorado allow it. Before buying this product, check your state's cannabis laws.
3. CBD Gummies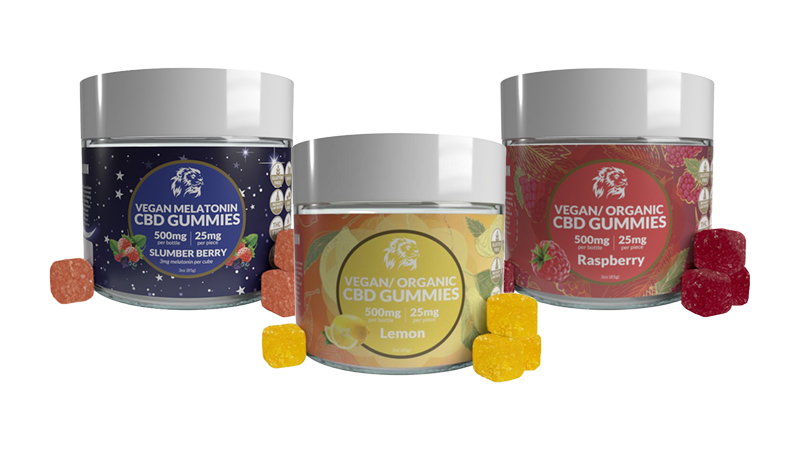 CBD Gummies offer a discreet, convenient, and delicious way of getting your daily CBD dose. They're easy to carry with you, and you can take a gummy anytime, anywhere you need one. It's an ideal product if you prefer something sweet that masks the "grassy" taste of CBD.
This product is one of CBD Lion's most popular products and comes in three flavors — raspberry, strawberry, and lemon. Each gummy contains 25mg of CBD isolate, and one jar contains 20 or 60 gummies. Its potency level is ideal for those who are new CBD edibles. You can start with a low dose by dividing the gummy into quarters or halves, then slowly increase the dosage as needed.
CBD Lion also offers CBD Gummies with Melatonin. This one is perfect if you want to get a good night's sleep. In addition to its CBD content, each gummy also has 3mg of melatonin. This product comes in mixed berries flavor.
4. CBD Sports Tape
CBD Sports Tape is one of the latest products from CBD Lion. It's a topical adhesive that can be applied to painful and inflamed areas. This product comes in 10-foot rolls, 10-inch strips, and patches. CBD Sports Tape is a discreet and convenient product to carry.
The tape is infused with 10mg of CBD isolate and other essential ingredients like menthol and lidocaine. Menthol gives it a cooling sensation, while lidocaine provides an anesthetic effect that helps control pain and discomfort. The tape is also latex-free and will not cause skin irritation.
CBD Sports Tape was created with athletes in mind, but it can be used by anyone who has localized pain or inflammation. To use, just apply directly on the skin and leave it there as needed. It's a fast-acting product with effects that can last up to 48 hours.
5. CBD Bath Bombs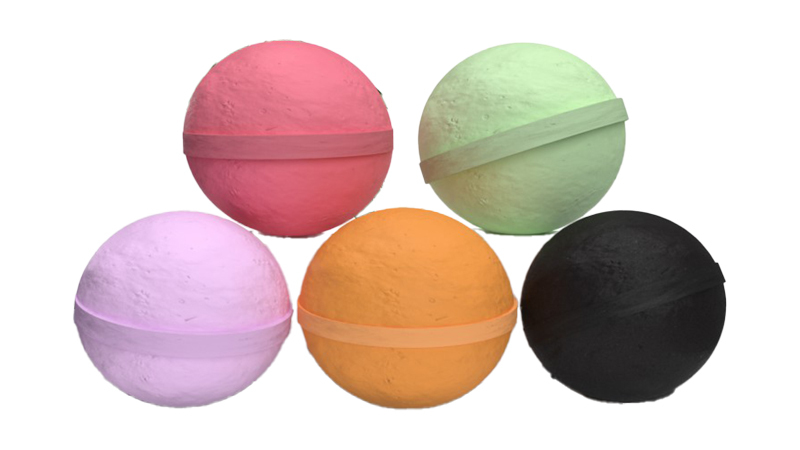 If you're looking for a way to relax and unwind, CBD Bath Bombs is the perfect way to cap your day off. It's made with natural ingredients and contains therapeutic-grade essential oils that help soothe your mind and body.
Each bath bomb contains 100mg of CBD isolate as well as other beneficial ingredients such as baking soda, citric acid, sunflower oil, sea salt, and shea butter. These are organic, vegan-friendly, and gluten-free. They help detoxify your body and relieve your stress. They also keep your body soft and moisturized.
The bombs come in five scents — charcoal, eucalyptus, rose, citrus, and lavender. These scents not only make you smell great, but you also benefit from their therapeutic effects.
Bath bombs are a great way to wind down after a long day. They can help you relax and sleep better.
Related post: Do You Have to Be 18 to Buy CBD?
6. CBD Pet Treats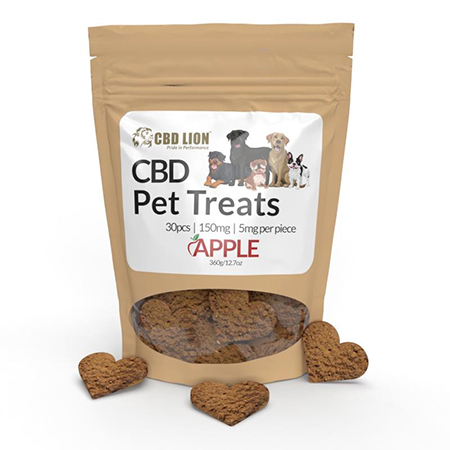 CBD Lion also offers CBD Pet Treats that can help in managing your pet's anxiety and stress levels. Just like humans, animals can also experience these negative emotions, which can lead to behavioral problems.
The treats are made with natural ingredients and contain no artificial flavors or preservatives. Each treat contains 5mg of full-spectrum CBD and other essential nutrients that can help in maintaining your pet's health. These pet treats are available in two flavors — cinnamon oat and apple.
The dosage to give your pet depends on its size and weight. You may refer to the recommended dosage chart found on the CBD LIon's website or consult a veterinarian first.
CBD Pet Treats are a great way to show your furry friend some love while keeping them healthy and happy at the same time.
Pros of CBD Lion: What It Does Well
The CBD market is teeming with thousands of CBD brands, so what sets CBD Lion apart from its competitors?
Advantages of CBD Lion:
Affordable CBD products
Excellent collection of CBD products with varying potencies and flavors
Makes use of full-spectrum, broad-spectrum, and CBD isolate
Third-party tested CBD products
Organic, non-GMO, vegan-friendly ingredients
Makes use of supercritical CO2 extraction methods
Cons of CBD Lion: Where It Could Improve
CBD Lion is without some disadvantages, too, and some areas also need improvement.
Disadvantages of CBD Lion:
Some products have outdated lab results
Requires a 30% restocking fee on product returns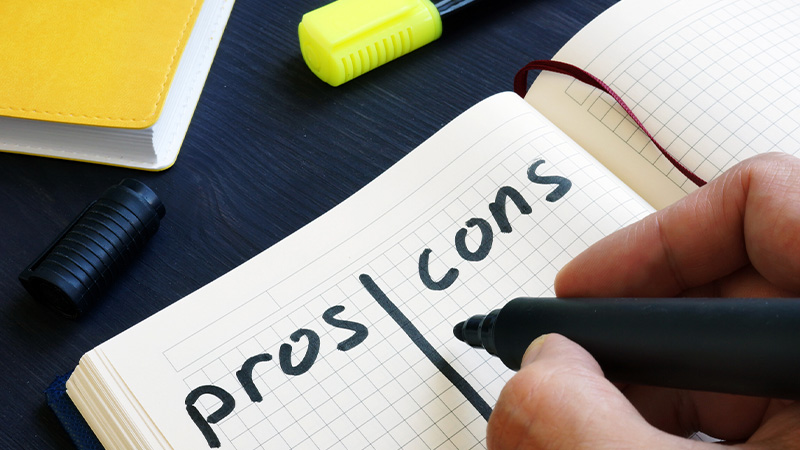 Does CBD Lion Ship Near Me?
CBD Lion can ship its products anywhere in the country and US territories, except for its hemp flower pre-rolls which are only available in states that allow smokable hemp.
It offers free shipping and same-day shipping to all orders placed before 3 pm CST.
Third-Party Testing
CBD Lion's products undergo testing by a third-party lab to ensure that they're of the highest quality. The tests check the cannabinoid and terpene potencies of the products. They also look for traces of pesticides, mycotoxins, microbial, heavy metals, and residual solvents.
All lab results are publicly available on CBD Lion's website. You'll also see a QR code on the package, which you can scan to access the lab test result.
Some of its lab tests are outdated and need updating, so it's wise to check them out first before placing your order.
Available Discounts
CBD Lion offers sitewide sales from time to time, and it also has referral and reward programs where you can get good discounts.
You get 30% off when a friend you referred makes his first purchase and uses the 30% off you gifted to him.
You are also automatically eligible to join the rewards program once you create an account. For every five purchases of the same item, you'll get a 25% discount, 50% for 10 purchases, and free when you've reached 20 purchases. You'll also receive a dollar for every 100 points you collect as you order, and you can redeem your bonus points at checkout.
CBD Lion Pricing & Where to Buy
CBD Lion offers affordable products, some of which are actually below the average market prices. With CBD Lion, you're getting quality CBD products at very fair prices.
You can buy CBD Lion products on the company website, cbdlion.com. You can also find CBD Lion's products in local dispensaries. To know where these dispensaries are located, just check the list of authorized stores found on the website.
To save some money and get good discounts, it's still best to buy from CBD Lion's online store.
Related post: Garden of Life CBD Review
Final Review: Should I Order from CBD Lion?
Overall, CBD Lion is a great CBD company that offers a wide range of products at very affordable prices. With years of experience in the CBD industry, you're assured of its products' quality. All of its products are organic and third-party tested for purity and potency.
As for its disadvantages, the company needs to update some of its products' lab tests. Its high 30% restocking fee for returns can also be a dealbreaker for some.
Nevertheless, CBD Lion is a reputable CBD company worth checking out.